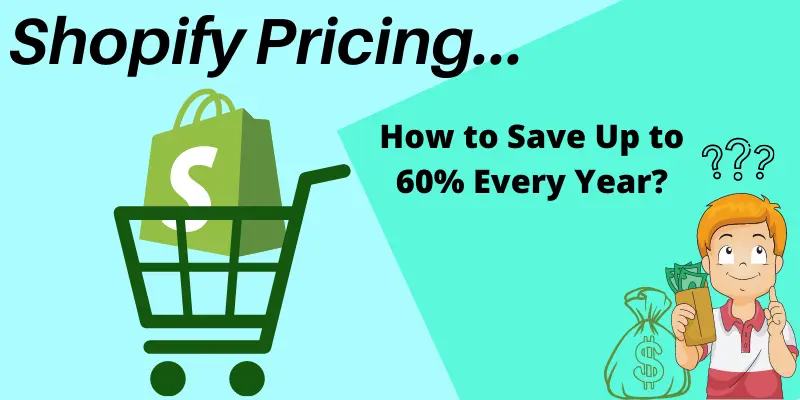 There is a big difference in pricing between Shopify plans. In addition, Shopify has over 6000+ free and paid apps. Shopify plans and paid apps combination will lead to millions of possible prices. The pricing becomes more and more complex as your requirement grow. If you don't get the right guide then you may lose anywhere between $200 to $5k per year depending on the business. we will guide you through the Shopify plans, Shopify apps, and Saving tips. For example, you can use apps and avoid upgrading to the Shopify main plans for extra features. Transaction charges percentage also changes. The transaction charges are from 2% – 5% makes a big chunk than any other plan pricing amount! You can save a lot using the calculator below.
Before reading this post, I highly recommend you Try Shopify for 5 minutes & come back here. So that it will help you to understand quickly.
Shopify Plans
Shopify transaction charges and credit card rates vary with plans. If you use Stripe, Braintree, or Paypal as primary payment gateways, then there is an extra charge( 0.5% – 2%) in addition to the credit card charge (2-3%). If you use Shopify's own "Shopify Payments" as a primary payment gateway, then there are no extra charges, only credit card charges. Here is a quick calculator.
Type or Scroll the bar to calculate transaction charges with your monthly revenue below. Higher the plan, the fewer transaction fees %. But there is a catch! If your revenue is below $17k, then don't upgrade, use $29, but after $17k/month revenue, upgrade to the $79 plan, so it will save in transaction fees more than the plan pricing difference!
Before using the calculator below, I highly recommend you go through the Shopify pricing page & then come back here.
Conclusion of this calculator:
If you use Shopify Payments, then
If your revenue is below 17k/month, then don't upgrade to the $79 plan to save money on transaction fees, use the $29 plan only & if your revenue is below 120k/month, then upgrade to the $299 plan to save money on transaction fees.
If you don't use Shopify payments as the primary payment gateway, then
The revenue $3,800 & $1,00,000 per month are the tipping numbers.
Shopify imposes transaction charges and credit card processing fees on each transaction. The above calculator will help in choosing the best plan & payment methods. Below are examples of charges associated with Shopify on different instances.
Instance 1:
You are using Shopify payments and making revenue of $50000/month, Then these are the following charges on all three different plans.
In the 2nd image, you can clearly see the total transaction charges are only $1,350. So if you are getting $50k/month revenue, then still if you use the $29 plan to save money by not upgrading to $79 plan, then you lose ($1450 +$29) – (1350+$79) = $50 + you are losing all the $79 extra features.
Instance 2:
If you are not using Shopify payments and making $50000/month, Then these are the following charges for all three different plans.
Note: Other Payment Provider's processing fee is taken as 2.9% which is the same for all plans, only Shopify payments have payment processing fee that differs from plans like 2.9% for $29, 2.7% for $79, 2.5% for $299 plan.
Shopify has in total 5 plans and the online store-building features start from the Basic plan. After this, you will get 13 unique ideas to save a huge sum!
1. Shopify Lite ($9/month)
Shopify's cheapest plan, the Shopify lite pricing is $9/month. It is very flexible. You can use it to sell products anywhere with ease, although it doesn't allow you to create a standalone shop but has distinct features. It has a cart feature to embed products or galleries on other websites or social media pages.
Shopify lite Features
You can sell on other websites like WordPress, Squarespace, Tumblr, etc.
Direct Payment link, you can sell on Whatsapp, Snapchat, TikTok, messenger, or anywhere.
You can sell at offline venues like Fairs, Events, Physical shops, and Malls and accept payments at checkout
Create invoices for custom orders, and wholesales, and accept payments.
Sync products from Shopify to Facebook and Sell on Facebook pages without making people jump from Facebook to another site.
Accept credit card payments through card swipers.
If a payment processor is used other than Shopify payments then it charges 2% on each sale.
Sell Unlimited Products
Shopify lite
2. Basic Plan ($29/month)
Shopify's basic plan ($29) is the cheapest of all of the website plans. You can build a store on a theme editor and customize it for different styles, layouts, colors, etc. Adding unlimited products to the store. It offers a basic analytics feature that includes customer reports, behavior reports, finance reports, and more.
Following is the features list of Shopify's basic plan.
Online Store
Free SSL certificate
Unlimited products
Staff accounts(2)
24/7 support
Sales channels
Inventory locations(up to 4)
Manual order creation
Discount codes
Abandoned cart recovery
Gift cards
Reports(Basic)
Shipping discount
(up to 77%)
Shipping labels
Fraud analysis
*POINT OF SALE*
Shopify POS lite (Free)
Shopify POS Pro (per location) ($89/month)
*INTERNATIONAL COMMERCE*
International market management
Market domains and subfolders
Language Translation
Currency conversion
Local payment methods
Shopify Rates upon using basic plans
| | |
| --- | --- |
| Online credit card rates | 2.9% + 30¢ USD |
| In-person credit/debit card rates | 2.7% + 0¢ USD |
| Transaction fee on sale if not using Shopify Payments | 2.00% |
3. Shopify Plan ($79/month)
The Shopify plan is the next plan after the basic that costs $79/month, it consists of all Shopify basic features and in addition offers a few extra features as listed below
upgraded features from Shopify basic plans
Staff accounts (5)
Inventory Location (up to 5)
Shipping discount (up to 88%)
USPS Priority Mail Cubic pricing
Reports (Standard)
| | |
| --- | --- |
| Online credit card rates | 2.6% + 30¢ USD |
| In-person credit/debit card rates | 2.5% + 0¢ USD |
| Transaction fee if not using Shopify Payments | 1.00% |
4. Advanced Plan ($299/month)
Shopify Advanced plan is the premium plan costs ($299/month), it also comprises features of the Shopify plan but has upgraded features in addition to those in the Shopify plan($79/month).
Staff accounts(15)
Inventory Location(upto 8)
Reports(Advanced) – Access Custom Reports in addition to all other standard reports
Third-party calculated shipping rates – automated carrier rates of (DHL, USPS, and UPS) at checkout
Duties and import taxes – estimate, collect duties and import taxes at Checkout
Custom pricing by market – Set specific international prices for products or product variants in each of the different markets.
| | |
| --- | --- |
| Online credit card rates | 2.4% + 30¢ USD |
| In-person credit/debit card rates | 2.4% + 0¢ USD |
| Transaction fee if not using Shopify Payments | 0.50% |
5. Shopify Plus Plan ($2000+/month)
Shopify Plus is an enterprise-level plan that is suitable to operate and manage large businesses, Shopify plus pricing starts from $2000/month and it can vary as per the volume of business, Shopify plus doesn't charge transaction fees and has the lowest credit card rate 2.15%+30¢ USD
Shopify plus main features
Customizable checkout
Additional API resources
Advanced Shopify plus apps
Add up to 100 themes to the Shopify account
Manage multiple stores from a single location
Check out more Shopify plus features
6. Shopify POS ($0 & $89)
Shopify POS is really helpful for in-person selling, if you have a retail store you need a device to process and accept payments. Shopify connects online and offline stores as it auto-syncs inventory, orders, and customer profiles. Shopify POS offers two plans
Shopify POS Lite
Shopify POS lite is included with all Shopify plans for free.
In-person credit card rates start at 2.4% + 0¢ USD
Mobile POS
Order and product management
Customer profiles
Shopify POS Pro
Shopify POS Pro Doesn't come free, it costs 89$/month with any Shopify plans
These are the following features of Shopify POS Pro
Unlimited store staff
Unlimited registers
Smart inventory management
Staff roles and permissions
Omnichannel selling features
In-store analytics
These are POS software that can be installed on devices but these doesn't include hardware like Card reader, scanners, Label Printers, or receipt prints which you can buy from the Shopify hardware site
Annual plan Benefits & Drawbacks
Benefits
Free Custom Domain
Save 10% on all plans
Free calculated shipping rates at checkout (in a monthly plan, this feature is available at $299 plan)
Drawbacks
If you choose the annual plan and wish to not continue with Shopify, you have to inform them 30 days from the first billing day, or else you will not get a refund.
---
Shopify Features limitation by plans
Features
Basic
Shopify
Advanced
Staff Members
2
5
15
Inventory location
4
5
8
Reports
Basic
Standard
Advanced
Third-party calculated shipping rates

❌
❌
✔️
Shipping discount
(DHL Express, UPS, or USPS)
up to 77%
up to 88%
up to 88%
Online credit card rates
2.9%+30¢
2.6%+30¢
2.4%+30¢
In-person credit card rates
2.7%+0¢
2.5%+0¢
2.4%+0¢
Duties and import taxes
❌
❌
✔️
Custom pricing by market
❌
❌
✔️
How Can You Save On Shopify Plans? 13 Ideas.
1. Save On Shipping Rates
Problem: Automated shipping carrier rates are available on the advanced plan ($299/mo) or only after purchasing any of their annual plans.
Solution: Buy the basic monthly plan ($29/month), then install Shopify apps like Easy ship (free forever), and Shipping Rates Calculator Plus ($6.99/month), These apps offer more functions for shipping services & functionalities on your Shopify website without $299 plan!
Shipping Rates at Checkout
Using this idea, you can save up to $270/per month or $3240 per year!
Shopify has over 6000+ apps in its app store to add new functionality to stores. Just search for it in the app store, and it will provide the list of free and paid apps, here every app provides a trial period and may also have a free plan. So you can test it before Continuing with the paid plan, also some apps are free forever.
"Free" means free forever. All features are available for free
"Free to install" Free forever with all the features, but there will be premium services/products outside of that app, usually saas-based applications. that is not necessary for most people (For example, the Pinterest Shopify app is free to install, using that app you can also create ads and pay for them)
"Free plan available" means basic features free plan forever and premium features are also available.
Free trial means 14 – 30 days free trial for premium features, there will be no free plan forever
Paid means, there will be no free plan or free trial. To use such apps you have to pay monthly charges.
Shopify apps
3. Save on Reports
Problem: Reports are limited in each of the plans. You have to purchase a $299 plan to get all the report features.
Solution: Shopify's basic plan has limited accessing reports for orders, sales, profit, etc & in the $79 plan for custom reports, if you want to get these features without upgrading to another plan, this can be done to some extent by installing apps like Sales and Inventory Reports, Data Export Reports access all kinds of reports including custom reports. If you want specific reports just
4. Save with Transaction Charges
Problem 1: Shopify charges up to 2% for every transaction.
Solution for 1: Use Shopify Payments. It is powered by Stripe. Only credit card charges 2.4% – 2.9% & 0% extra charge if you use Shopify Payments as a Payment Gateway instead of Paypal, Braintree, Stripe, etc (You will be charged extra for using Stripe even though Shopify Payments is powered by Stripe)
Problem 2: Shopify Payments (Stripe) doesn't provide all types of Payments such as Paypal, Square, Braintree, EMI payments, pay later & many Japanese, and Korean payments. If you use payment gateways other than Shopify Payments, then Shopify charges extra fees for every transaction. Because Shopify is trying to force users to use its own Payment system called Shopify payment which is powered by Stripe. (Even if you already using Stripe, you have to close your Stripe & create a Shopify Payments account to save extra transaction charges) Using a payment method other than Shopify payments will be charged 2% for $29, 1% for $79, & 0.5% for $299.
Solution for 2: Use Shopify Payments as the primary payment method & other payments as secondary payment methods. You won't be double charged. 0% extra transaction fee for all payments that happened via primary Shopify Payments & 2% transaction charges that happened via secondary payments.
Note: Paypal got some special love from Shopify. If you use Shopify as the primary Payment Gateway & Paypal as a secondary option for the payment, then there will be no extra charge. of 0%. (However, if you use Paypal as the Primary/first payment option, then you will get a 2% extra charge on every transaction.)
Alternatives: If you are concerned about the transaction fees, then I recommend Bigcommerce. It has zero transaction fees, and they have a special credit card processing fee with Braintree, just from 2.5% – 2.0% while Shopify Payments charges 2.9% – 2.4%.
You may want to check this – Shopify vs Bigcommerce – 10 Differences & Which is better?
Problem 3 :
Shopify payments are limited to a few rich countries only.
Australia
Austria
Belgium
Canada
Denmark
Germany
Hong Kong SAR
Ireland
Italy
Japan
Netherlands
New Zealand
Singapore
Spain
Sweden
United Kingdom
United States
If you are outside of this country, then you can't use the Shopify Payments merchant account, however, all users around the world who have a credit card or international-enabled debit card can pay to Shopify Payment stores, but can't receive outside of these countries bank or as a merchant account.
Solution for 3(But this will be very costly for you. Starting from $500): Use Stripe Atlas & make your own USA company from anywhere. Get your bank account. If you own a bank account from above these countries you can access Shopify payments features even if you don't live in these countries. Creating a bank account is easy in the USA. Use Stripe atlas or Novo.co
Solution 3 with $0!: Go to Payoneer and create a free virtual USA bank account from any country! Then you have to verify an SSN number in Shopify Payments. Only USA citizens get SSNs. If you know a USA person very close to you, then you can get from him. But this method is less effective since the currency conversion will make you unprofitable than paying extra transaction charges.
Upon this, you will be charged credit card fees that also depend on the plan you choose, credit card fees for online and offline are listed below.
| | | | |
| --- | --- | --- | --- |
| | Basic | Shopify | Advanced |
| Online credit card rates | 2.9%+30¢ | 2.6%+30¢ | 2.4%+30¢ |
| In-person credit card rates | 2.7%+0¢ | 2.5%+0¢ | 2.4%+0¢ |
5. Save on a Free Trial
As we know Shopify provides 14 days free trial on one email address but it can be extended to 28 days, once you successfully go into the 2nd week of the trial Shopify gives you the option to extend for 14 more days, if you don't see this option then you can message support@shopify.com to extend the free trial.
6. Save with Bill invoices period
Shopify makes three attempts to charge bills before freezing the shop and each attempt can take up to 5 days that way you can postpone your billing for a longer time, this way you can access at least 10-15 more days. that is a 14-day free trial + (14+14) day extended free trial + 15 days attempting to process your card, total = 56 days. You can use Shopify for 56 days with your own domain & all the premium features without paying! You can sell up to 56 days on Shopify with $0, So you can try whether your business works or not for a long time. In addition to it, the 30-day refund option is there. You will get a 100% refund without any transaction charges.
7. Save on Domain
If you buy a domain from a third-party website it will cost you an extra $10. But If you buy any of Shopify's annual plans you can get it for free. You can register a wide range of domain extensions such as .com, .net .org, etc.
8. Save on Shopify longer plans
| | | | |
| --- | --- | --- | --- |
| Billing | Discount | Savings/month | Total Billing /year |
| Annual | 10% | $2.90/month | $313.20/year |
| Biannual | 20% | $5.80/month | $278.4/year |
| Triennial | 25% | $7.25/month | $261/year |
You can save lots of money by choosing Annual, Biannual, and Triennial over the monthly plan, let us choose a $29/month plan, and let's see how we can save that.
Caution!
Before choosing annual plans be aware of the following, at an instant if you change your mind about switching from an annual to a monthly plan or you want to cancel the subscription with Shopify, inform them 30 days from the day the first invoice has been issued, if you don't inform them then you will be not eligible for refund, so consider well before tuning into long term plan.
9. Save with Shopify learning & Students Discounts
If you are a professor, staff member, or student and would like to use Shopify for coursework, then you can enroll on Shopify learning and fill out the form. Once your course gets approved, Shopify will be offered free for all students of the university. Yes, you can make Shopify online store and sell it for free!
10. Save with the previous plan credit
If you bought a basic plan(29$) & paid annually, that cost $26.1/month X12 = $313.20 per year. If you used it for 2 months but now you want to upgrade it to the ($79) ($71/month when paid annually) plan that would cost 71.2X12= $853.2 per year. So now at the time of upgrading (After 2 months), you will have the credit left from your $313.2 is 260$, now while upgrading your total bill for ($79) Shopify annual plan will be $590 & not $853.2
If you want to downgrade from the $79 plan to the $29 plan then the credit ($50)will be used for upcoming monthly subscriptions, this same follows for the annual plan too.
The previous credit is calculated by (Upgrade/downgrade Plan – the time period used * new plan Value)
11. Save for business email
Problem: Shopify doesn't provide the business email. If you buy it from Google suit, then it cost you $6/month/user. It is too costly.
Solution: Use Zoho business email. It provides a forever-free plan for up to 5 users.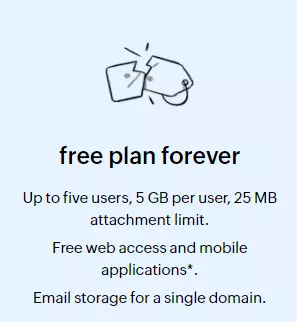 12. Save with Staff Features
Staff Members
Shopify has a limitation in staff member permission there can be only specified staff members who can access Shopify admin and Shopify POS section, however, you can provide access to certain sections like inventory, shipping, and marketing by providing collaborative permission that doesn't count as staff limit. Use Smart Pricing & Permissions app that lets you assign staff roles.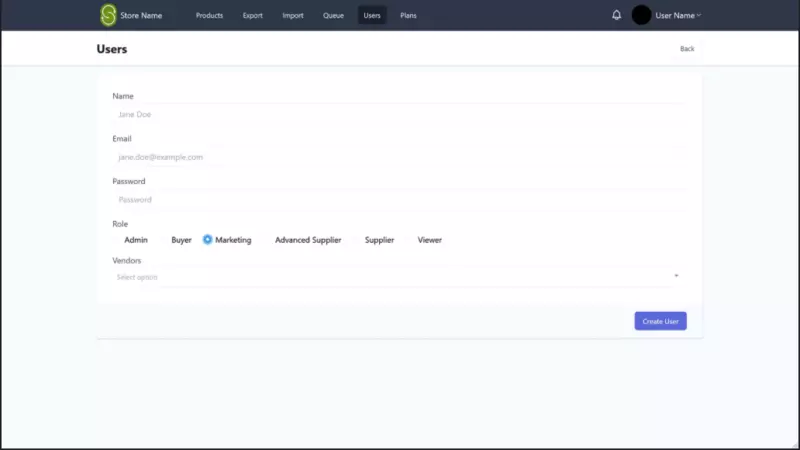 13. Ditching Shopify itself!
If you just want to sell products and don't need your own website, then you may be thinking to use Shopify Lite, But you don't have to!
Using Stripe or Paypal, you can sell products, services, and subscriptions for free with fewer transaction fees than Shopify and without any monthly plan. It is free forever. Once you verify Stripe or Paypal, get the payment link or create a product payment link. Sell anywhere using that link. Share on social media, embed on your free-forever Wix website, or message the link to your old customers, etc.
This will save you from an additional $9 and 2% extra transaction charges from Shopify if you use a payment method other than Shopify payments.
Shopify Support Screenshots
FAQ: Shopify Pricing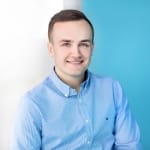 Michal Leszczynski is immersed in developing, implementing, and coordinating all manner of content marketing projects as the Head of Content Marketing and Partnerships at GetResponse. He has 9-plus years of expertise in online marketing with a Master of Science Degree in Strategic Marketing and Consulting from the University of Birmingham (UK).