We have listed the best musicians, solo artists, bands, DJs & music industry live website examples of 2022, along with information as to the name of the website builder that they used and even their original template link (or otherwise how they created their website).
Most artists and musicians don't give much importance to their website. That's why so many might miss many things that could change their life.
Only a few musicians have seen the potential and truly made an amazing website, and those that have done this are enjoying the full benefits of technology. For many of these artists, after they created their sites, their income also raised by nearly 5 to 6 times.
In this post, you will also learn about which is the best software or online creator for the musician's website making requirements.
Let's See The Best Musician & Band Websites + Which Website Builder They Used (With Its Original Template Link)!
Don't skip this paragraph. If you are a musician, the information we give you now will help you to create your own website without confusion. You will learn which type of website is best for you and which website builder will fit your needs & dreams. We reviewed 1000s of musician related websites, and with this knowledge in mind, we finally made our top list.
When we were making our top 20, we considered not only website design, but also the technical level. For example, does the website load fast or slow? Is website security good enough? How is the music selling system, etc. Indeed, to build a website, you no longer need to learn anything. Today's advanced software makes it easier than photoshop editing! If you use a good website builder, then automatically your website will become the best one!
1. Ken Ford
www.kenford.net
How was Ken Ford able to make a stunning website even though he doesn't know anything about web design?! How did he create his website? I will tell you everything later. First, let's look at his website. (I explained some of the perks of his website with a yellow background on this screenshot)
How is Wix Music Suited for Musicians?
See our Wix Music Review – Why Musicians & Bands Really Love It?
How much money did KenFord spend to make his website? – $180 (Estimated)
(Why is the Wix website building cost so low? This is because website builders like Wix made automated website building applications & security. So, they can easily make a profit on their services, even if customers spend just $180. But, if you go for web designers, they need to spend their time to listen to what you want exactly, and they will often charge $1000+ as a result! If you give the job to web designers, they will make an amazing website – if, and only if, that person is a true web designer. Also, web designers take all of the risks, marketing, management & everything. If you are looking for a great and fast loading website then you can Get Our Free Support through this link.)
How much time did Ken Ford spend to create his website completely? – nearly 3 hours (We assumed, Ken Ford didn't know anything & he learned after signing up on Wix)
Are you a beginner & don't know anything about building a website? Don't worry. Ken Ford also didn't know about web design, but he created a stunning website all the same. You can learn how to build a website just like the professionals in just 1 hour! Click the blue link below to learn more (we are in the advanced technology. Today's software help you to create anything with no skill needed). Are you a newbie in the web design world? If yes, then click on the below link to learn it with the easiest & the best method.
How To Create a Music Website?
The Easiest 20 Minute Guide For Musicians
(No Skill Required..!)
How We Got To Know, Ken Ford Created His Website Using Wix Music?
We inspected Kenford.net's front-end codes. Kenford used Wix music. Here are the Proof codes.
Why KenFord's Site Is The Best Musician Website?
Why did we choose the Kenford.net website as one of the best musician sites? Do you think just because of his web design, subscribe, email automation, tickets, buy button, contact form etc? NO. Those are just one of the reasons..! Below, we listed all the best factors of this website. Read on to learn more:
Is Technically KenFord.net the best?
What is its website responsivity or mobile friendly score, desktop & mobile speed? How is its security? Let's check it out.


Ken Ford's website mobile-friendly test score is really impressive. Mobile & desktop speed scores are good enough to put it on the best list. Let's compare this with other musicians' website speed.
e.g  – Justin Bieber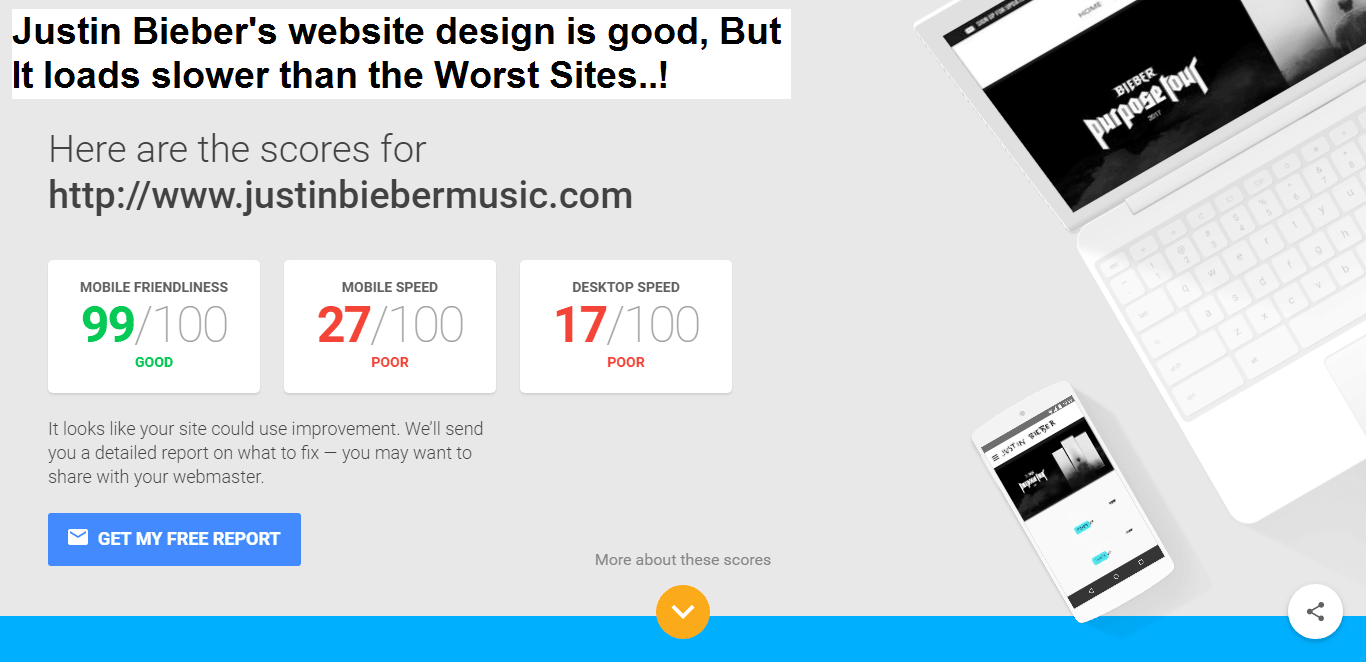 Just compare how ken Fords website is outperforming Justin's site.
Is KenFord's website safe? Can it protect your information like email, debit/credit card or anything on your computer from back hat hackers?
This site passed all security tests.

What Is The Secret?

How it was possible to build a website perfectly without any mistakes, even though Ken Ford is not an expert in web design? He is one of the best musicians, for sure, but he is not a web developer.

The secret is the Wix Music website builder. If you build a website with Wix, then it will make technical aspects & everything automatic like boosting your website speed, fitting your web pages on all devices, implementing robust security, etc.


Try Wix Music For Free!


Conclusion:
Musician ken Ford created his website amazingly. He used the Wix Music website builder. So, he was able to build a stunning website even though he doesn't know anything about web design. Wix's easy drag & drop builder helped him to make a website quickly.

Wix launched its own separate music section & it is designed especially for creating sites for bands & musicians. It includes all music features like album sales, a digital music store, Electronic Press Kit, Songkick and BandsInTown, Spotify, SoundCloud and many different music players, an event manager, subscriber, and email automation. The website's design and its elements are arranged effectively. This site is retina ready, responsive with highly flexible capacity & uses the latest technology.

Summary

Kenford.net final thoughts:
Well Designed
Beautiful Template With Latest Web Effects
Website Speed Is Faster Than The Average
Music Store
Easy Payment
Subscribe System
Floating Menu
Fully Secure + Https protocol
Play Music
Effective Follow Buttons
Standard Contact Form
High Web Standards (Technically Also)
See All Stunning Wix Music Live Templates

2. Karmin
Founder :- Amy Heidemann – Vocals, Guitar | Nick Noonan – Vocals, Cajon, Piano, Trombone, Producer
Here is KarminMusic website performance test results.
KenFord also created his music website with Wix. So, I already discussed Wix. If you want, scroll up and see KenFord.net's website paragraphs, or for more details, see our
Wix reviews.
3. Dirty Cello
www.dirtycello.com
This is an example of a band website. Look at this screenshot.
How Dirty Cello Team Created Their Website?
The Dirty Cello team used Wix Music Website Builder to create their website.
Here, I am not going to explain any more about it, because it is also created with Wix Music website builder that I already discussed above.
4. Katy Perry
(
Now her website is managed by Icon Interactive Agency because now, her website is more just her personal site; rather, it is a big business site involving multi-billion dollar business deals).
Do you want to create your own musician website exactly Katy Perry's?  Here is an easy DIY guide:
How To Make a Website Using WordPress.org
They used SiteGround's WordPress hosting (NOT WordPress.com) Don't use WordPress.com, because you will not get third-party plugins and templates. Don't get confused with this. If you don't know anything about it, click the above green button to learn more.
or:
See 3 different ways to make a musician website. Choose the one you liked!
In the beginning, she created her own website, but now she gave this work to the Icon Interactive Agency. Because she made so many E-Commerce partnerships with big companies, she needs to listen to what those companies instruct to her. Now, Katyperry.com is not her personal website but a multi-billion business website involving many big companies.
Here is Katy Perry's website's technical test results.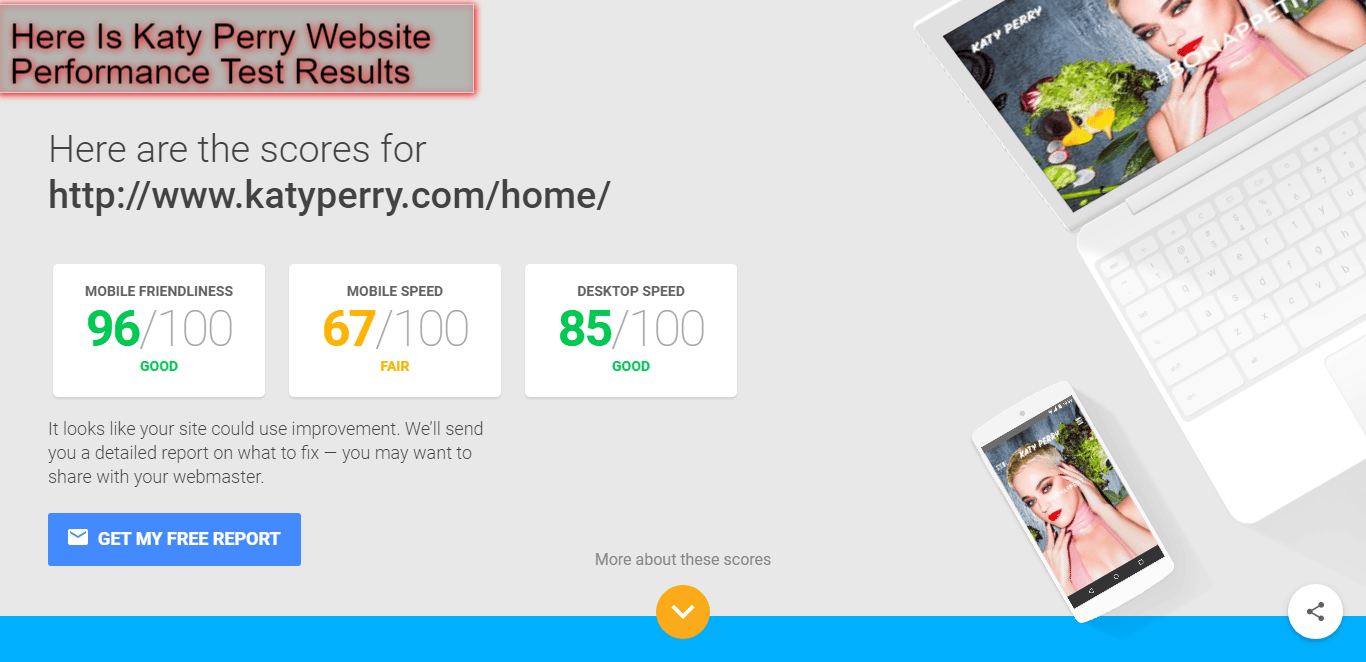 How much money did Katy Perry spend to make her website originally or at the beginning of her career?  – $270 (Estimated) .
Her site included many types of online stores, complex business partnerships, etc, and Icon Interactive took all marketing responsibility. I am a software engineer & I am damn sure you can build an equally amazing website using Wix Music or WordPress without any skill (Wix & WordPress both are the best, but Wix is very easy to use. If  you know how to use WordPress, then go to SiteGround WordPress Hosting). In Wix music, You can build your own music website within an hour without any knowledge by just dragging & dropping the web elements. 
How much time did she take to build her first website with SiteGround WordPress Hosting? – 1 week (Estimated)
Because WordPress is little more difficulty than Wix, it takes some time to learn. But, once you've learned it, you might even feel that WordPress is more powerful than Wix.
5. OKGO
How did the Ok Go band team create their website?
They created their website using WordPress.org (Not WordPress.com) – Visit SiteGround WordPress Hosting

Which Theme did they use?
It is unclear which theme they used as they have hidden their original theme. But, you can make a very similar website using the
Avada theme.
6. Japhlet Bire Attias
How did Japhlet Bire Attias create his website?
He used the Weebly 
website builder.
Which theme did he use in Weebly?
He used Wix music.

7. Pros & Icons Music
How Did the Pros & Icons band create their website?
They used Wix Music Website Builder to create this website.
Pros & Icons Band also selected Wix to build their website. I already discussed the Wix Music website builder extensively above.
8. DJ That Girl
How Did DJ That Girl Create Her Website?
She used the Wix Music website builder to create this website.
9. Joe Marson

Joe created an effective website, but he made his homepage differently than many others. He arranged important things systematically one by one. See the screenshot above.
How did Joe Marson create his Website?
He used the Wix Music website builder to create his website.
Which theme did he use in Wix Music website builder?
He used Country Rock Wix Music Template.
10. Mark Knopfler
How did Mark Knopfler create his Website?
He used the SiteGround WordPress to create his website.
Which Theme did he use?
He used the X Theme.
11. Tompkins
How did Mike Tompkins create his website?
He used the Wix Music Website Builder to create his website.
Which template did he use in Wix?
He used a wix music template
12. lildicky.com
How Lil Dick Created his Website?
He used the Wix Music website builder to create his website.
Which Theme did he use in Wix Music website builder?
He used a Blank Wix Template.
13. Omar Alhindi
He used Wix Music Website Builder to create his website.
Which Theme is used in Wix Music website builder?
He used the Country Rock Wix Music Template.
14. Elijah Aaron
How Elijah Aaron Created his Website?
He used Bandzoogle to create his website.
Which Theme did he use in BandZoogle?
BandZoogle used the Rock On Band template, but here, I can't give its link. It doesn't allow anyone to see other than its user (I already checked this, and those templates are not as impressive as the ones from Wix Music & WordPress)
All The Following Musician or Band Websites Are Created On Wix Music!
We found most of the musicians and bands selected the Wix Music website builder to build their websites. In our top 20 list, 80% of websites are created using Wix Music. WordPress also liked by many bands, but you should learn how to use WordPress effectively which takes at least 1 week. Once you learn, then you will feel potentially that WordPress is more powerful than Wix Music – but Wix Music is the easiest & the best website builder for any purposes.

Which Website Builder Won The Hearts Of Musicians?
The Winner: Wix Music
Wix – For Newbies. So you can create a website in a minute without any skill using their ready-made drag and drop web functions.
WordPress – For professionals who want a lot of functions, more control & who are ready to learn for 2 weeks.
If you are a metal guitarist, then here is a useful post for you – 5 Excellent distortion pedals for metals
Jack is the Co-founder of WebsitebuilderLy, a Software Engineer from Standford University, An entrepreneur with 12 years of Website Creation, Management, Marketing Automation & App Development Experience. Worked for the world's leading companies such as Roblox, HTC, etc.