Squarespace is a general website builder, it lets you build any kind of website, and it offers free beautiful online store templates. you can start an online store with fully-fledged eCommerce from the business plan($23/month)
BigCommerce is focused on building eCommerce websites, their plans can house from small, and medium-size businesses to large enterprise businesses starting from ($29/month)
Quick Summary
Squarespace and Bigcommerce are well-known and famous E-commerce platforms, Below is a quick summary of both platforms.
Squarespace
Plenty of Free Themes for all kinds of business.
Beautiful Themes and easy customization
Affordable eCommerce plans
Quick & easy online store setup
Faster Server speed
Try Squarespace
BigCommerce
Variety of Product options
App store with plenty of integration
Good Support
Scalable options and custom Enterprise plans
Try BigCommerce
#7 Main Differences
---
1. Ecommerce Features
BigCommerce is a fully-fledged platform to facilitate building online stores, whereas Squarespace is a website builder which also has eCommerce building plans but Bigcommerce provides all essential store building features along with third-party apps to provide new eCommerce features
Winner: BigCommerce
---
2. Domain and Hosting
Both BigCommerceand Squarespace provides inbuilt hosting. Bigcommerce doesn't provide a custom domain, but Squarespace provides a free custom domain upon registering for the annual plan.
Winner: Squarespace
---
3. Themes & Editor
Squarespace offers over 50+ eCommerce themes & 150+ Free templates for all kinds of business, Whereas BigCommerce offers only 11 free themes and a lot of paid themes. Squarespace themes are beautiful and heavily customizable.
Winner: Squarespace
---
4. Support:
BigCommerce offers 24*7 phone, live chat, and email support. Whereas Squarespace offers 24*7 Email support, and Live chat support on weekdays.
Winner: BigCommerce
---
5. Pricing:
Squarespace plans are cheaper than BigCommerce, Squarespace eCommerce price ranges from $23 to $65 /month Whereas BigCommerce Price ranges from $29.95 to $299.9 /month.
Winner: Squarespace
---
6. Payments and Charges
Bigcommerce offers more payment gateways (70+ payment providers) whereas Squarespace offers less than 5 major payment gateways (Those 5 Gateways accept 98% of all debit/credit cards), Squarespace and Bigcommerce don't charge on store transactions.
Winner: BigCommerce
---
7. App store
Apps help in automation and adding new features to your store, BigCommerce has over 1000+ apps to assist in online business, Whereas Squarespace has around 50+ apps.
Winner: BigCommerce
Comparison: Squarespace vs BigCommerce
Features
Squarespace
BigCommerce
Sell Products
5
list and sell unlimited physical and digital products
5
list and sell unlimited physical and digital products
Sell Services


5
you can sell service (portfolio, booking ,business, restaurant, etc) on squarespace
3
bigcommerce doesn't provide essential inbuilt features to sell services on it's platform


Sell Subscriptions

4.3
This feature is available on Squarespace
advanced plan ($40).
3.5
No, but you can get this feature through third-party apps from the Bigcommerce app store
Sell Digital Content
5
You can sell digital products on Squarespace.
5
You can sell digital products on bigcommerce by mentioning product type as digital.
Abandoned Cart Recovery
4.8
Abandon cart recovery feature is available for commerce advance plan($40)
4.5
Abandon cart recovery is available for Plus and Pro plans ($71 and $269)
Product Category & Subcategories
5
You can Organize products in categories and subcategories.
5
Here you can also organize the products by category and subcategory
Limited Availability Labels
4.5
You can enable it and notify your customers about low stock and restock, it's available on advanced plan($40)
5
You can set the low stock count, stock level, email alerts in advance setting of bigcommerce
Discounts &Gift Cards
5
You can offer discounts and digital gift cards to each products
5
You can offer discounts and gift cards to each products
Related Products
4.5
You can automatically or manually display related products similar to a product.
5
You can automatically or manually display related products simillar to a product, You can display upto 50 related product.
Flexible Product Variants
4.5
In Squarespace you can have upto 100 Variants per product.
5
In BigCommerce you can have upto 600 Variants for a product
Customizable Checkout
4.5
You can customize checkout settings in commerce section
3.5
you need to add custom CSS,JS to your at checkout to customize checkout
Custom Forms for Products
5
you can create custom forms for product to recieve valuable information from the customers
3
you need to integrate with third party app to add custom forms on product page.
Single Page Checkout
5
Squarespace has single page checkout for all devices
5
Bigcommerce also has single page checkout which cuts off extra steps for purchasing.
Customer Accounts creation
5
Squarespace lets you offer a customer account creation feature.
5
Bigcommerce too has this feature on all of its themes.
Point of Sale

4.5
Squarespace has integration with Square to Facilitate Point of Sale Feature
5
Bigcommerce has lots of POS apps which are free and paid. They have POS System like(Clover,Square.Vend)
Mobile Responive
5
all of it's themes are mobile responsive
5
Bigcommerce themes are also mobile responsive
Donations

5
Squarespace has a donation block to edit and manage the amount of donations.
3

Bigcommerce doesn't have this feature However you can get this feature through third-party applications.
Product Reviews

5
You can enable review feature from product dashboard.
5
you can enable review feature from advance setting
Multiple Payment Methods

3
Squarespace has only 3-4 payment providers.
5
BigCommerce has over 70+ payment providers
Extension and integration


3
Squarespace has 20+ extensions in their store.
5
BigCommerce has 1000+ apps in it's app store
Real time shipping rate


4.5
This feature is available on squarespace advanced plan($40)

5
Bigcommerce has this feature available on all of its plans
Tax Rates


5
you can setup manual tax setting, However if you are from US you can setup automated tax through TaxJar.
5
In BigCommerce you can set up both manual and automated tax, automated tax only displays when the customer puts his address at checkout.
Shipping & pickup


5
You can offer International,Local and curbside shipping to your customer on Squarespace
5
You can offer International, Local and curbside shipping on Bigommerce
Shipping Labels


4.5
Get shipping label through USPS if you are from the US, You can use shipstation for printing shipping label
4.5
you can print shipping label for USPS through endica, you can also use third party apps like ship station, etc. to print labels
FAQ: Squarespace vs BigCommerce
1. Theme Templates and Customization
Squarespace has gorgeous templates, they provide a variety of templates to meet all businesses' requirements. It has 50+ Free online store themes that include categories like home decor, health & beauty, Baby, Food, etc. All Squarespace themes are easy to customize and design, you can easily customize themes for different layouts, styles, colors, and fonts.
Squarespace Themes
like Godaddy Squarespace too has various prebuilt sections and good these sections can be customized for different styles, colors, fonts, etc. you can do sitewide styling for Squarespace as shown in the below gif, to add a custom design or elements you need to perform manual customization through custom CSS, HTML, etc.
BigCommerce has 12 free themes & over 100+ Paid themes whose price ranges from ($50 to $300), Bigcommerce themes come in different styles, you can have multiple varieties for the same theme. Themes are organized according to the categories like health & food, fashion, fitness, etc. Themes can be customized in a theme file editor, using Custom HTML, and CSS. Bigcommerc's drag & drop feature lets you build a store quickly and fast, From its page builder, you can drag different sections to the homepage, and each of the sections can be customized for different layouts, colors, and styles.
BigCommerce Themes
BigCommerce Theme Customization
As Squarespace has more free themes and provides easy interference to customize the web page so it's a clear winner
Winner Of Theme template and customization: Squarespace
Squarespace: 1-0 : BigCommerce
2. Product and Inventory option
Both Squarespace and Bigcommerce offer plenty of inbuilt features for product options and management. Squarespace provides good features to enhance the product attributes, here in Squarespace you can add up to 100 variants for each product, and embed product videos. In the product options, you can edit the product for its visibility, SEO, Checkout, forms, etc. you can also sell digital files on Squarespace, it has a separate option to upload digital products In the Product section.
Squarespace product option
BigCommerce offers plenty of product features in the storefront section. Bigcommerce lets you add up to 600 product variations for each product & also lets you select different product types for each product variant. it has several third-party applications to assist in adding new product option features, Bigcommerce storefront feature lets you do SEO of your store homepage which is really helpful if you have a large catalog so users can search.
BigCommerce product option
BigCommerce offers more product variants and options, hence it's the winner of this feature
Winner Of Product and Inventory option: BigCommerce
Squarespace: 1-1 : BigCommerce
3. Marketing
Features
Squarespace
BigCommerce
Email Campaigns
Squarespace's inbuilt email automation software lets you build campaigns with ready-made templates. It offers a free trial to send 3 campaigns with 50000+ emails, upon reaching the limit you can upgrade to its basic plans that start from $7/month. Squarespace also has integration with email software like Mailchimp.
BigCommerce doesn't have their email automation software, but they have 30+free and paid email automation software like Privy, Mailchimp, etc in their app store.
Multichannel
selling
Squarespace doesn't have many integrations for multichannel selling, it integrates with Instagram, Pinterest, Etsy, etc. However, you can use openpatch to sell in multiple channels.
BigCommerce has multichannel selling integrations with social media and e-commerce channels like TikTok, Facebook,eBay, Amazon, Walmart, etc
SEO
Squarespace provides built-in SEO tools to improve search rankings results, it provides automatic markups, sitemaps, and robots.txt. Through Squarespace you can do local SEO, you can import a search console into Squarespace analytics, and improve your SEO,
BigCommerce provides search engine-friendly themes, sitewide HTTPS, automated sitemaps, and an editable Robot.txt. For on-page SEO you can edit title, meta description, Tags, URL, etc.
Blogging
Squarespace's inbuilt blogging feature is better than Bigcommerce as it provides multiple blogging templates, covers, and extensions, here you can enable RSS feed, commenting, assigning multiple authors, blog archives, and more.
BigCommerce has a decent dashboard for writing blogs on its platform. you can do SEO of the blog, allow commenting, assign multiple authors, and mention tags for each blog.
Marketing tools
Squarespace has inbuilt features like Customer Profiles, notifications, stock alerts, gift cards, custom checkout, etc. Squarespace extension store has 9 apps to assist marketing.
it has a Square POS feature to facilitate selling in-store.
Bigcommerce too offered a lot of inbuilt features like stock recovery, Purchasibility, Gift wrapping, etc. BigCommerce has over 100+marketing apps to help in marketing. it has integrations with square, clover, vend, etc POS systems to facilitate selling in the offline stores.
BigCommerce is good at SEO and also offers over 1000+ apps in their app store to facilitate all kinds of eCommerce features
BigCommerce offers excellent marketing features in all aspects, it has an app store that allows you to add new marketing features hence it's a winner
Winner Of Marketing Feature: BigCommerce
Squarespace: 1-2 : BigCommerce
4. Pricing and Plans :
Squarespace has four plans
Personal:$19/m($14)
Business:$33/m($23)
Basic Commerce:$36/m($27)
Advanced Commerce:$65/m($49)
(Prices in the Bracket are applicable when you buy a year plan)
Squarespace Pricing
In Squarespace plans the personal plan is useful for building websites like (blogs, portfolios, service websites, etc.) later they added business plans to enable building an eCommerce website but it didn't have enough features to build a professional online store, so they later added eCommerce focused basic and advanced plans.
Standard:$29.95/m($29.95)
Plus:$79.95/m ($71.95)
Pro: $299.95/m ($269.95)
Enterprise: Custom Pricing
(Prices in the Bracket are applicable when you buy a year plan)
BigCommerce Pricing
As Squarespace has much cheaper plans than BigCommerce, it's a winner for this round.
Winner Of Pricing and Plans: Squarespace
Squarespace: 2-2 : BigCommerce
5. Payment option and Charges
Squarespace doesn't have an inbuilt feature to display multi-currency at checkout, instead, you can display multiple currency options on the store so the customer can check prices in their currency. As a store owner, you would like to provide multiple payment methods to your customers, but Squarespace has integration only with PayPal, Stripe, and Square. If you are on a basic or advanced eCommerce plan there are no fees on store transactions, However, if you are using the business plan you will be charged 3% on every store transaction.
Bigcommerce has plenty of options when it comes to payment methods, it has provided multicurrency checkout, Buy now pay later options. They have numerous checkout options like single-click checkout, Accelerated checkout, and more. Bigcommerce offers smooth integration with PayPal, stripe, and 70+ other payment providers. BigCommerce doesn't charge fees on any of its plans.
BigCommerce offers more payment methods and options, and also doesn't charge on any of its plans hence it's a winner of this feature.
Winner Of Payment option and Charges: Squarespace
Squarespace: 3-2 : BigCommerce
6. Support and Resources
Both Squarespace and BigCommere provide excellent support to their customers, Squarespace offers live chat, and email support to its customers, They have an active forum, and community to help resolve your queries. They also have a step by step video tutorials on using Squarespace.
Squarespace support
BigCommerce Offers Live chat, Phone, and Email support to their customers, they have articles on the most commonly asked questions. They too have an active community to solve queries.
BigCommerce Support
BigCommerce provides 24*7 support and also has more forms of support hence it's a winner
Winner Of Support and Resources: BigCommerce
Squarespace: 3-3 : BigCommerce
7. Hostings and Security
Squarespace offers inbuilt shared hosting and SSL security, it provides Unlimited storage and bandwidth to your site. They have powerful CDN to backup your data, and Squarespace has DDOS security that protects you against threats.
BigCommerce offers multi-secure hosting servers, It has a really good loading speed and good uptime of 99.99% and BigCommerce provides advanced SSL security for Pro Plan.
We analyzed the following two websites.
We first analyzed these two websites' response times & found these result
We further analyzed the Top 10 Websites of both platforms for their server response and we found that most of Squarespace website's avg serve response time is 190-230 ms, Whereas the BigCommerce website's avg speed response time is 375-430 ms. that means websites hosted on Squarespace load faster in comparison to BigCommerce
After comparing both the servers we have found Squarespace has a better response than Bigcommerce hence it's a winner
Winner Of Hostings and Security: Squarespace
Squarespace: 4-3 : BigCommerce
Squarespace vs BigCommerce Stats
Squarespace undoubtedly is the most used website builder than Bigcommerce as they have 10 times more websites than Bigcommerce, But when it comes to the leading websites in the top 10k,100k,1M websites of the world Bigcommerce is ahead of Squarespace, this indicates that Bigcommerce eCommerce builder offers more scalability than Squarespace
Top Squarespace websites
Top BigCommerce Sites
Top Stories
Pros and Cons: Squarespace vs BigCommerce
| | |
| --- | --- |
| Squarespace Pros | Squarespace Cons |
| 1. Cheaper Ecommerce Plans | 1. it has only 3-4 Payment options |
| 2. More number of free templates | 2. doesn't provide phone support |
| 3. More inbuilt selling options | 3. only a handful of multi-channels and apps. |
| | |
| --- | --- |
| BigCommerce Pros | BigCommerce Cons |
| 1. Plenty of apps and multi-channels | 1. Expensive plans |
| 2. Multiple payment options | 2. it's not good for selling services |
| 3. 24/7 chat, phone, and email support | 3. it has a sales limit for each plan. |
Conclusion: Squarespace vs BigCommerce
Use Squarespace over BigCommerce,
If your business is small and doesn't want to invest much in apps and expensive plans then Squarespace is better than BigCommerce as it's cheaper and has plenty of inbuilt features.
If you are trying to offer services along with selling the product then Squarespace is best as it has service features to aid your business.
Use BigCommerce over Squarespace,
If you have a business and you are looking for automation to handle your business functionalities then Bigcommerce is great for you.
If you are looking for extensive scaling globally then Bigcommerce is better as it has all those plans to cover your business scalability and multicurrency feature to sell coss borders.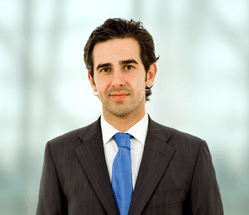 Declan Kingston is a Digital Marketing Executive. He mainly works around strong Data to create powerful visuals, graphs to make content easy for customers. He has been working in this field for over three years, has strong knowledge in eCommerce platforms and website builders.