Shopify and Wix, both are known and famous platforms all around the world.
By looking at Wix's journey so far, it initially started as a website builder focusing on easy use & has a drag & drop page editor. So users can create and design awesome websites for Business portfolios, Blogs, Booking services, etc easily without any knowledge. As stores started emerging online, Wix also added online store-building features.
On the other hand, Shopify started as an exclusively eCommerce builder platform and over the years, it has grown in features and provided plenty of third-party add-ons to facilitate automation and ease the process of handling and managing the business.
Quick Summary
Shopify and Wix's sites are well-known and famous platforms, Below is a quick summary of both platforms.
Shopify
Shopify has expensive plan ($29 – $299)
100+ themes (9+ free themes) and pricing ranges from ($180 – $350)
Good Customization features
6000+ third-party applications
Credit card rates and transaction rates(if used payment methods other than Shopify payments) are imposed for each sale.
Excellent support & Resources provided
Try Shopify
Wix
Wix has eConomic plan ($27– $59)
700+ free templates for all kinds of businesses.
Excellent customization & designing, animation features.
500 third-party applications
Only credit card charges are applied for selling.
Good support provided
Try Wix
#7 Main Differences
---
1. Ease of Use
WiX is comparably easier to use, & also easy to customize. it has made it so simple that with the WiX ADI feature will create an automated store hence it's better than Shopify.
Winner: Wix
---
2. Domain and Hosting
Both Shopify and Wix provide inbuilt hosting & also a free custom domain upon buying an annual plan.
Winner: Tie
---
3. Themes
Wix offers over 100+ Free templates for all Categories of business, Whereas Shopify offers only 13 free themes and a lot of paid themes.
Winner: Wix
---
4. E-commerce Features:
Wix is an "all in one solution" to create any kind of website, they also have separate eCommerce plans, but Shopify has been constantly improving eCommerce features and has been tagged with lots of third-party apps to facilitate new eCommerce features hence Shopify has better e-commerce features.
Winner: Shopify
---
5. Pricing
Wix plans are cheaper than Shopify, Wix eCommerce plans are $27, 32, and $59, whereas Shopify plans are $29, $79, $299
Winner: Wix
---
6. Payments and Charges
Both Shopify and Wix offer more than 70+ payment providers but Shopify charges transactional charges on sales if customers used any other payment method than Shopify Payments. (Shopify payments are limited to a few countries).
Winner: Wix
---
7. App store
Apps help in automation and adding new features to your store, Shopify has over 6000+ apps to assist in online business, Whereas Wix has just 500+ apps.
Winner: Shopify
FAQ: Shopify vs Wix
Comparison: Shopify & Wix
| Features | Winner | Shopify | Wix |
| --- | --- | --- | --- |
| Easy use and setup | Wix | 4.5 | 4.8 |
| Theme template and customization | Wix | 4.4 | 4.5 |
| Product and Inventory management | Tie | 4.6 | 4.6 |
| Marketing | Shopify | 4.6 | 4.2 |
| Shipping | Shopify | 4.6 | 4.3 |
| Hosting and Security | Wix | 4.5 | 4.7 |
| Analytics and Reporting | Shopify | 4.6 | 4.5 |
| Payment option and Charges | Wix | 4.3 | 4.6 |
| Pricing and Plans | Wix | 4.2 | 4.7 |
| Support and Resources | Shopify | 4.7 | 4.5 |
| Ecommerce cart features | Shopify | 4.7 | 4.4 |
| APP Store | Shopify | 4.5 | 4 |
If you want a small & easy use online store and decided to choose Wix, then Squarespace is also a better option. You should check out the following post.
In-Depth Comparison
1. Easy use and Setup
Both Shopify and Wix Platforms are Beginner friendly and are easy to set up and manage,
Shopify provides a basic dashboard to operate and manage all of the store activities, you will find an option to edit your store theme upon clicking online store. Shopify theme editor has a basic layout that lets you build shops on basis of adding and removing sections, Shopify support team can help you in building a store. here in Shopify, you can add extra features to your store by installing Shopify apps.
Wix is considered to be one of the easiest platforms to set up and manage an online store, Wix ADI (Artificial Desing Intelligence) features to create an automated online store for you based on your choices, and Wix provides ready-made templates for all types of business. it's easy to customize and you can create your store quickly, you can just drag and drop your content into the theme editor. Wix has both a dashboard and theme editor in one place. WIX API lets you develop your store with additional codes & javascript.
Key take-aways: Wix's ADI feature lets you create and set up a website faster but Shopify needs a bit of time to set up but gets easy as you keep on using it.
Winner Of Easy use and Setup: Wix
If you care about ease of use, then here are some related posts that you may be interested.
2. Theme templates and customization
| | | |
| --- | --- | --- |
| | Shopify | Wix |
| Themes | 80+ | 800+ |
| Free Themes | 10+ | 800+ |
| Mobile-Friendly | Yes | Yes |
| Theme Customization level | Basic | Very Good |
| Prebuilt Sections | No | Yes |
Shopify's theme store has 13 free and over 70+ paid professional themes, It has provided themes according to the Catalog size and type of the industry,
Shopify Themes example
Shopify Theme Editor lets you add and remove sections on the homepage, You can rearrange the sections on the homepage, besides this Shopify lets you customize the product, blog, newsletter, collection page, etc. You can change the layouts and design of the themes in theme settings.
Shopify Theme Editor
In the theme setting, you can access various styles of theme and can also customize each of the sections for various colors, fonts, styles, and more.
If you want to make custom changes to the theme, sections, and designs. it can be done in the code editor and also in the custom liquid sections which requires a bit of coding.
Shopify has 2 to 3 different styles of a theme inside the theme setting, So you can use different variations of the same theme, You can switch between different themes in Shopify by recovering your existing store data. Shopify themes are mobile responsive as they fit with the mobile, if you want the stores to display differently on mobile and desktop you can do it with manual coding.
Wix has over 100+ free themes, They have organized themes by category of business, WiX themes are super easy to customize, and you can also check the demo preview of your theme. Simply click on the section which you want to customize, Wix, provides options to change the layout, design, color, etc.
Wix Themes
Wix Styling
To make changes to the design or add your own design then it can be done through custom coding using CSS, HTML, etc
Wix doesn't allow you to change over the different templates, although Wix templates are mobile responsive as they position themselves to the size of the device, they might not reflect the same as on desktop. However, Wix lets you customize the site separately for mobile devices too, which is not available in Shopify.
Key takeaways: Wix has more free themes and also provides theme customization flexibility for both mobile and desktop hence Wix is a winner
Winner Of Theme templates and customization: Wix
3. Product and Inventory management
Related post – How to start an online store without inventory?
Shopify
Shopify dashboard has a product section that consists of options like inventory, Transfer, Collections, Gift cards, etc. In Shopify you can import unlimited products in CSV files, Shopify product page layout lets you add images, and videos of your products, and you can add multiple variations like color, size, material, etc to a product. Each variation can be further customized for different prices, SKUs, etc.
Shopify Product Options
In the Product sections, you can manage shipping, and taxes, and track the inventories of every product and its variants. It lets you organize all of your products by tags, type, and Vendor which assists in creating an automated collection on basis of these labels. you can sell digital products on Shopify using the digital downloads app
Wix
Wix has an online store section on the left side of the theme editor that provides a dashboard for product and inventory management, you can import up to 5000 product to your Wix store, Wix product section allow you to add images and videos of the products, you can offer multiple variations like color, size, material. etc,
Wix offers more product options than Shopify, it offers a custom text section, subscription, and coupon settings along with inventory and shipping options. you can organize collections by category on the right side of the product page. Wix provides a separate section for selling digital products.
Wix Product Options
Key takeaways: Both Shopify and Wix have product options but Wix has more inbuilt options, whereas, in Shopify, you can enable flexible product options by adding third-party integrations hence it's a tie between them
Winner Of Product and Inventory management: Tie
Shopify 1 – Wix 1
4. Marketing
Marketing Features
Shopify
Wix
Email Campaigns
Shopify has its email automation called
"Shopify email", which helps you in building email automation.
Shopify email allows you
to send 2500 emails/campaigns.
if You want to send more emails,
you need to pay $1 per additional 1000 emails. Shopify doesn't offer much email automation but the Shopify app store has 100+ email automation apps like Mailchimp, Omnisend, Klaviyo, etc to give flexibility in email campaigns.
Wix has inbuilt email marketing campaign software "Wix Ascend" that has free and also paid versions. The free version allows you to send 3 newsletter campaigns for 5000 email subscribers. If you want to send more campaigns then you can upgrade to Ascend plans. Wix Ascend offers more email automation than Shopify's inbuilt email.
Multichannel
selling
Shopify has integration with social channels like Facebook, Instagram, interest, google, etc, and eCommerce channels like Amazon,eBay, Etsy, etc to sell across these platforms.
Wix also integrates with social channels like Facebook, Instagram, Google and e-commerce channels like eBay, Amazon, Etsy, etc
SEO
Shopify provides better technical aspects of SEO than Wix.

1. Shopify provides AMP pages for mobile through third-party apps
2. Shopify is Mobile Responsive
3. Shopify has Auto 301 redirects

Wix is also good for SEO as its CMS-based platform provides a good platform for SEO some of its benefits over Shopify are

1. Flexibility in changing URLs
2. Wix has "SEO Wizard" that recommends better SEO practices
3. Wix has better server Speed
Blogging
Shopify has an inbuilt blogging section to write about the product and services. This process will enhance the SEO process, You can organize your blogs through tags
Wix's inbuilt blogging feature offers a better blogging experience than Shopify, you can organize your blogs through types and categories.
Marketing tools
Shopify has some inbuilt marketing tools like gift cards, discounts, etc. Shopify marketing automation lets you run ads on Facebook, Google, and Snapchat so you can view the performance of your campaign from its dashboard. Shopify's strength lies in its apps store which houses more than 1400+ marketing related apps.
Shopify POS feature that lets you sell in-store.
Wix has inbuilt features like subscriptions, coupons, and gift cards at the product level. Wix has a "Wix ascend " tool that automates email campaigns, social media posting, forms, video makers, chats, etc. Wix also has an app store that has 86 marketing related apps. Wix has a "Wix POS" feature that lets you sell in-store
Key takeaways: Both have inbuilt marketing tools and automation, but with Shopify third-party apps plenty of marketing automation can be unlocked.
Winner Of Marketing Feature: Shopify
5. Shipping
Both Shopify and Wix allow you to calculate real-time shipping, and set flat shipping rates on basis of product packages. Shopify integrates with popular shipping companies like USPS, UPS, DHL, etc, it displays the real-time shipping rate of these carriers on basis of product weight and shipping region, Shopify also offers pickup and curbside shipping options. If you are from the USA you can print shipping labels directly from your online store.
Shopify has its shipping and fulfillment service for the USA and Canadian customers, they also offer extra features like overnight delivery, pick up, & international shipping.
Wix integrates with shipping companies like USPS, Correos & displays real-time shipping rates for these carriers, You can integrate with apps like ship station, and ShipBob to display real-time prices of different couriers.
Key takeaways: Shopify has more shipping integration and apps, you can print shipping labels and get a price estimation for packages, and Wix has basic shipping features in comparison to Shopify.
Winner Of Shipping Feature: Shopify
6. Hosting & Security
| | | |
| --- | --- | --- |
| | Shopify | Wix |
| Inbuilt Hosting | ✔ | ✔ |
| Domain Provides | ✔ | ✔ |
| Storage & Bandwidth | Unlimited | limited (depends on plans) |
| Uptime | 99.98% | 99.98% |
| Avg Response time | 350-400 ms | 195-230 ms |
Both Shopify and Wix provide inbuilt hosting and security to their users.
Shopify comes with inbuilt hosting and SSL, Shopify Compliance level 1 with PCI standards so your customer can checkout on your domain with security,
Shopify takes care of all the security updates
it maintains a secure network and protects user data
It Protects the site against hacks and fraud
Provides unlimited storage and Regular backups on all plans
Wix also comes with inbuilt hosting and free SSL, Wix also offers level 1 PCI Compliance so customers' data can be secured.
Wix is a centralized platform that takes care of your security and maintenance issues
Wix offers DDoS protection to your site
Wix offers Industry lead PII to protect store information
Wix's storage and bandwidth depend on the plan that you choose.
We used the following two example eCommerce store from Shopify & Wix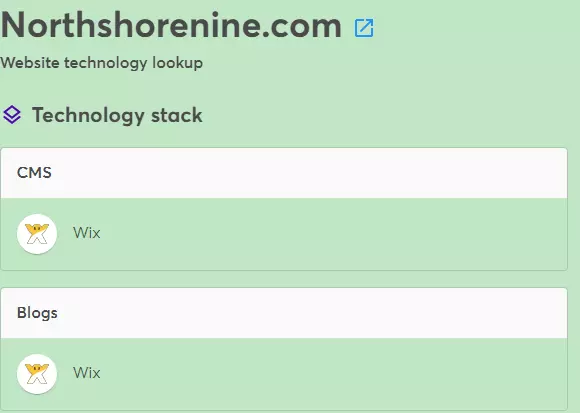 We first analyzed these two websites' server response time
We further analyzed the Top 10 Websites of both platforms for their server response and found that most of Shopify's website's avg server response time is 350-400, Whereas the Wix website's avg speed response time is 195-230 ms. that means the website hosted on Wix load faster in comparison to Shopify.
Key takeaways: Shopify and Wix both provide inbuilt hosting and powerful security, but when both of their server speed was compared Wix had a faster response time.
Winner Of Hosting & Security Feature: Wix
7. Analytics and Reporting
Shopify
Shopify analytics provides an overview dashboard, Reports, and a live view of visitors. an overview dashboard lets you track sales, traffic, source, top sold, conversion rate, etc. It lets you compare your store performance by day, week, month, and year. Shopify provides reports on sales, orders, customers, acquisition, marketing, and behavior. You can create custom reports to measure your dimension and metrics.
Shopify Analytics Example
Shopify live view is a globe shape graphic that lets you experience your store visitors turning into customers, You can track live Add to cart, checkouts, and Purchases happening in your store across the globe.
Wix
Wix also provides reports on sales, traffic, behavior, and people, You can also create your custom reports. Wix has an overview dashboard that provides data about visitors' activity like avg session, source, location, retention, etc.
Wix Analytics Example
Wix doesn't provide the live view as Shopify, but you can connect your Wix site with google analytics to witness real-time consumer behavior.
Key Takeaways: Shopify and Wix both are good at analytics and reporting, but Shopify provides good insights with a live view and provides suggestions on store improvement hence it's a winner
Winner Of Analytics and Reporting Feature: Shopify
8. Payment option and Charges
Shopify
Wix
Payment methods
70+
70+
Transaction charges
Transaction charges (2%,1%,0.5%) on
sales value respectively on 3 plans for non
Shopify payment users.
0-3%
Credit Card Charges
✔
✔
Shopify has provided over 100+ payment options to support both domestic and international businesses. It integrates with payment methods like Paypal, Stripe, 2checkout, etc. Shopify also lets you provide bitcoin as a payment option. Shopify's official payment method "Shopify payments" is supported only in a few countries. If you don't use Shopify Payments, then Shopify charges an extra 2% for all transactions
Shopify charges 2% (basic),1%(Shopify), and 0.5%(advanced) as transaction fees which will be added to the next billing period.
Shopify has fraud analysis features to report fake transactions or scams, it will provide indicators of the level of fraud and provides details on why it is suspected to be a fraudulent transaction.
Wix has over 70+ payment providers, Wix provides you the payment options on basis of your business location. Wix has its payment method "Wix Payments" which is also available in certain countries, Wix doesn't charge fees for store transactions.
The wix payment method has various tools and methods to detect fraud and suspects.
Key Takeaways: Shopify and Wix provide over 70+ payment providers, but Shopify charges transaction fees if the user chooses to pay through payment providers like(PayPal, stripe, square, etc) Instead of Shopify payments. . Wix doesn't charge sales fees to any payment provider hence it's a winner. (Also, in Wix, you can save a lot. See Wix pricing – How to save 40% every year?
Winner Of Payment option and Charges Feature: Wix (Surprised)
9. Pricing and Plans
| | | |
| --- | --- | --- |
| | Shopify | Wix |
| Trial Period | 14 days free trial | 14 days free trial |
| Starting Pricing | $29/mo | $16/mo |
| E-commerce Plans | $29/mo – $299/mo | $27/mo – $59/mo |
| Enterprise Pricing | custom pricing | custom pricing |
Shopify has three basic plans
Basic Shopify:$29/m($26)
Shopify:$79/m ($71)
Advance Shopify: $299/m ($269)
(Prices in the Bracket are applicable when you buy a year plan)
You can get 10% off on annual, and 20% on biennial plans.
Shopify's new plan "Shopify Lite" lets you embed store products on other websites and selling channels, here you don't require a website.
Shopify's enterprise plan "Shopify plus" is helpful for large enterprises this plan includes Priority support, Shopify POS pro, Advance apps, and more
Shopify Pricing
Wix has three basic e-commerce plan
Business Basic:$27/m,
Business Unlimited:$32/m
Business VIP: $59/m
All three plans include basic e-commerce features. The plans mainly differ in some features like shipping, dropship product limit, currency, videos, store storage, etc
Wix also offers an Enterprise plan for big businesses which costs $500/month, it provides custom storage,1to 1 support, personalizes plans, and more
Wix Pricing
For more details. See Wix pricing review – How To Avoid Extra Cost? (11 Scenarios)
Key Takeaways: Wix provides more features cheaper than Shopify hence Wix is a winner
Winner Of Pricing and Plans Feature: Wix
10. Support and Resources
| | | |
| --- | --- | --- |
| | Shopify | Wix |
| Email | ✔ | ❌ |
| Live chat | ✔ | ✔ |
| Phone | ✔ | ✔ |
Shopify provides support through live chat, email, and phone. Shopify has an active forum where Shopify experts and Shopify users help you in solving your queries. Shopify provides support in 20+ languages, and Shopify has lots of blogs and videos on the internet to provide support.
Wix also offers support through LiveChat and phone. Wix has an active community to help you solve queries. Wix Provides support in 10+ languages, Wix provides helpful guides while building the store
Key Takeaways: Both have an excellent support system, but Shopify offers support in more languages and also takes care of issues occurring from third-party apps hence Shopify wins this round.
Winner Of Support and Resources Feature: Shopify
11. Ecommerce Cart Features
Features
Shopify
Wix
Embed Cart to other sites
Yes (Shopify lite $9/month)
No
Pricing (starts from)
$29/month
$27/month
Offer Subscriptions

Yes
(Through an app)
Yes
Customizable Checkout
(Branded checkout)

Yes ($299 Plan)
Yes ($27 plan)
limited checkout customization
Single Page Checkout
Yes
(Through an app)
No
Multiple currencies
Yes
(Through an app)
No
Shipping rate calculation
Yes
$269/month
when paid annually or any annual plan
Yes

Multilingual selling option
Yes
(Through an app)
Yes
Key Takeaways: Shopify and Wix offer good Cart features but with the Shopify free and paid apps you can pull out lots of cart features.
Winner Of Ecommerce cart Feature: Shopify
12. App Store
Shopify has the most apps compared to any other eCommerce platform, They have apps for every eCommerce functionality. Shopify has over 6000+ apps, some of the famous apps of Shopify are listed below.
Dropshipping and POD apps(Oberlo, CJdropshipping)
Email marketing (Omnisend, Klaviyo)
Product reviews(loox, judge.me)
Currency switchers(MLV)
Wix also has an app store that contains over 100+ eCommerce-related apps, it has both free and paid apps
Dropshipping and POD apps (CJdropshipping, printful)
Email marketing (Omnisend, Mailchimp)
product reviews(Editorify)
Currency Switcher(Currency converter)
Key Takeaways: Clearly, Shopify is the winner as it has 60 times more apps than Wix so it's a winner
Winner Of Appstore Feature: Shopify
Top Shopify websites
Top Wix websites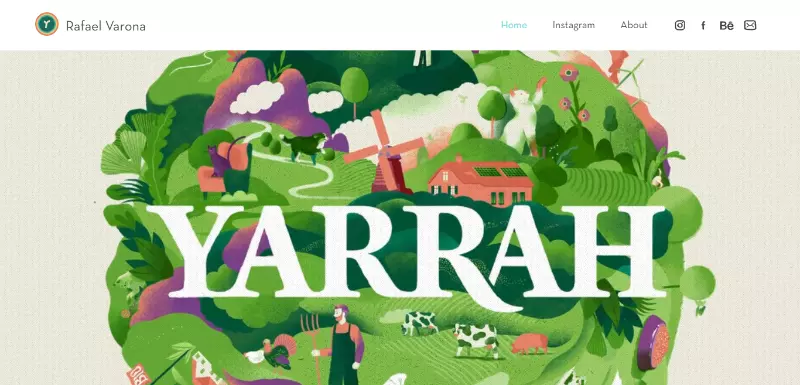 Top Stories
Pros and Cons: Shopify vs Wix
| | |
| --- | --- |
| Shopify Pros | Shopify Cons |
| 1. Good for Scalability | 1. Transaction fees on each sale for non-Shopify payments |
| 2. Free email software and better SEO options | 2. Few Free themes available |
| 3. Unlimited storage and bandwidth on all plans | 3. Subscriptions, Booking, and other services have to be integrated with third-party applications, |
| | |
| --- | --- |
| Wix Pros | Wix Cons |
| 1. Cheaper plans and an entirely free plan | 1. Not good for big business |
| 2. Wix is easy to set up and customize | 2. Limited number of apps |
| 3. No transaction fee is charged on any payment options. | 3. bandwidth and storage depend on plans |
Conclusion: Shopify vs Wix
Use Shopify over Wix,
If you are a big business and want to scale your business with lots of automation then Shopify is a better option for you.
If you want a flexible dropshipping or print-on-demand business then Shopify is best for you as it has more integrations.
If you are a business and want to sell your merchandise products then Shopify is best for you.
Use Wix over Shopify,
If you are a small business and looking for an easy-to-use and manage business then Wix is better than Shopify.
If you are on a tight budget and also looking to sell worldwide then Wix is better than Shopify
If you offer services on your product then Wix is the best choice for you as it can provide more inbuilt features to offer services than Shopify.
I think you might be interested in this post – Shopify vs Squarespace – Which Is Better For Your Needs?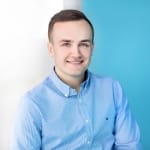 Michal Leszczynski is immersed in developing, implementing, and coordinating all manner of content marketing projects as the Head of Content Marketing and Partnerships at GetResponse. He has 9-plus years of expertise in online marketing with a Master of Science Degree in Strategic Marketing and Consulting from the University of Birmingham (UK).